New Zealand Music and Musicians
hats Hot! go here NICE!
a wild weekend in wellington.. .
many windows on the history of NZ music 1967~2001
a personal record by me!
stories that you can't read anywhere else, yet... AAA pass
thanks Jim and Brenda, Gos, Jonesy, Mark, Justin, Steve, Morrisound... and so many more..
funny thing? I found this pass backstage in Raglan, who wants it back? ( I was too tired to do the big day that year, I arrived in Ak that morning from Perth, flyin all night)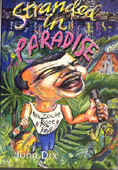 -
...and lots of stories from the best book on NZ music ever.. buy one here
http://www.wordworx.co.nz/stranded.html
I really enjoyed doing lights for Rick Byant (Rough Justice - late seventies -Waikato Uni Orientation)
a very cool site, check out the forest photos in the gallery
(checkpoint charlie w' plush bomb, the best show i've seen/felt in a long long time)
and welcome to wellington, Selena, I'm realy looking forward to seeing you, and having your presence here in this site, cool show at the INDIGO, cant wait to see you guys play again very NICE! and yes I will come to Nelson as soon as......
---------------------
thanks to the package for making it all possible..
g1 awesome gathering 2001 photos thanks dave
yes I spun records for many years.. from high school dances in '66 to the early 90's... phew!
i have a realy excellent collection of NZ singles, lots of 'picture covers' promo releases that will find their way here if i'm allowed.
dubbed 'dinosaurs of rock' it was pretty much a whos who of 70/80's rnr backstage at the bar..
all my 'old' music friends in one place.. amazing
My favorite band of all time, thanks Tippy, Billy and Paul.... I miss you!
yeah i spose i'll have to come to Brisbane soon
-------------------------------------------------------------
some nelson music stuff that will find its way to its own site soon..
the Artery site links so we can read them

[Upcoming Events] [Bands] [Cafe] [Community Homes Program] [Courses] [Exhibitions]
[Fringe Festival] [Kids] [Links] [Music Releases] [Radio Show] [Staff] [Venue Hire]
------------------------------------------------------------
extract from 'nzmusician'
Various: No Fear of Ridicule

This compilation features 17 tracks by Nelson women artists. There are various songs here worth a decent listening to, such as Shelley Burt's lovely piano song Long Night and Liz and Alana's Volcano which I like to sing loudly to in the privacy of my dancing lounge room. My favourite and worth everyone's listen is the first track by Minuit, Black Strap - a very danceable and fun track to do the housework to. I like this track a whole lot. Others tracks to grab my attention are Nina Lane, in her sultry vocal accompaniment to fine acoustic guitar prowess on Special and Kat whose poetry jumps out in Your Curiosity and Hot Jelly Scones with Big Name. Dead People's suave reggae also grows on you and Selena's unaccompanied and unsubtle lust song I Wanna ends well this interesting compilation of modern band sound, reggae, ska, rock and folk. Available from PO Box 566, Nelson • Mahinarangi Tocker

credit to: http://www.nzmusician.co.nz/06_back/0800/0800_albumrevs.html
-------------------------------
the gathering website, go there , now..
-------------------------------------
header for the kiwi music pages of www.electricity.net.nz these pages will head off to their own sites as well..
These pages are to be my tribute to a lifetime of working with music and musicians here in NZ and in Australia
celibrate our own music! topics to include here:
1/ old records very old to 1980's | 2/ old live tape recordings 50's to 1980 and how i made them | 3/ photos 70's to now | 3/ music festivals especially alternative lifestyle Nambassa, Sweetwaters, Strawberry Fields, Mountain Rock, The Great Ngaruawahia Music Fesitval, sound engineer, medic, emergency mgmnt, admin ..... cool stuff | 4/ All live outdoor shows, esp about engineering the sound, etc | 5/ disco history | 6/ homebrew equipment, audio gera, and lighting for entertainment | 7/ overseas artists touring here | 'spinal tap' style reporting of behind the scenes stuff, my life in the sea of humanity | 8/ links to john dix, stranded at paradise, strawberry fields management, hello sailor, etc etc | 9/ video 'home movies for musos'
Girls Talk
Paul Kelly Live in the LONG BAY JAIL Sydney, xmas eve, 1985, one of my favorite recordings
yeah, i got to open this show at the front of house desk, with IDOL FRET
you can see pictured Kevin Borich ( i used a very long lens from way up in the hills..)
----------------------------------------------------------
more nz music.. links to nz music sites
http://www.temple.co.nz/Temple_NZ_music.htm
---
nelson community art centre the ARTery
http://www.geocities.com/SoHo/Atrium/6684/
This site and all pages designed and built by designers@electricity.net.nz
This site and all pages owned by paul moss ~ contact at paul.moss@electricity.net.nz
useful links 1 2 3 4 5 6 7 | 8 | 9 | 10 | 11 | 12 | 13 | 14 | 15 | 16 | 17 || 18 | 19 | 20 | 21 | 22 23 | 24 25 | 26 27 28 29 30 31
colette cheyne cheyneart nzrewards hair.net arawa wines and spirits hair.net tba arawa tba
©2001 paul moss All Rights Reserved